free shipping on your school items
*On order above 250 EGP in Cairo & Giza Only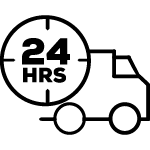 next day delivery
*In Cairo & Giza Only
calling all sellers
show us what you have & submit your best deals before August 9th
not a seller yet?
commission as low as 3%

Get Back to School Deals & Offers Online
Shop Back to School Supplies at Jumia Egypt
The new school year is upon us once again and it is time to fill out the school supplies list. We can help make this process easier because at Jumia Egypt, we created an entire catalog dedicated to all the school supplies you will need for your children.
When your children have started their curriculum, they need a new backpack to place all their school books in. For the pens, pencils and crayons, you can get a quality pencil case, whether big or small, to place all the writing utensils in. Shop for school bags for girls and for boys made from sturdy and strong material to hold all the books your kids need. You'll also need to buy your children a water bottle and lunch box to put their daily meals in and have them drink a good amount of water to keep them hydrated after they play.
All the back to school essentials you might need for your girls and boys, get them at Jumia Egypt at discounted and affordable prices.
Order Your Kids School Supplies Online
Whether you're looking for a lunch bag, water flask, school bag or all of the above, we assure you that you can get an endless variation of all these products and more at low prices. Shop online at Jumia Egypt for back to school products and get the best school supply deals in the market!