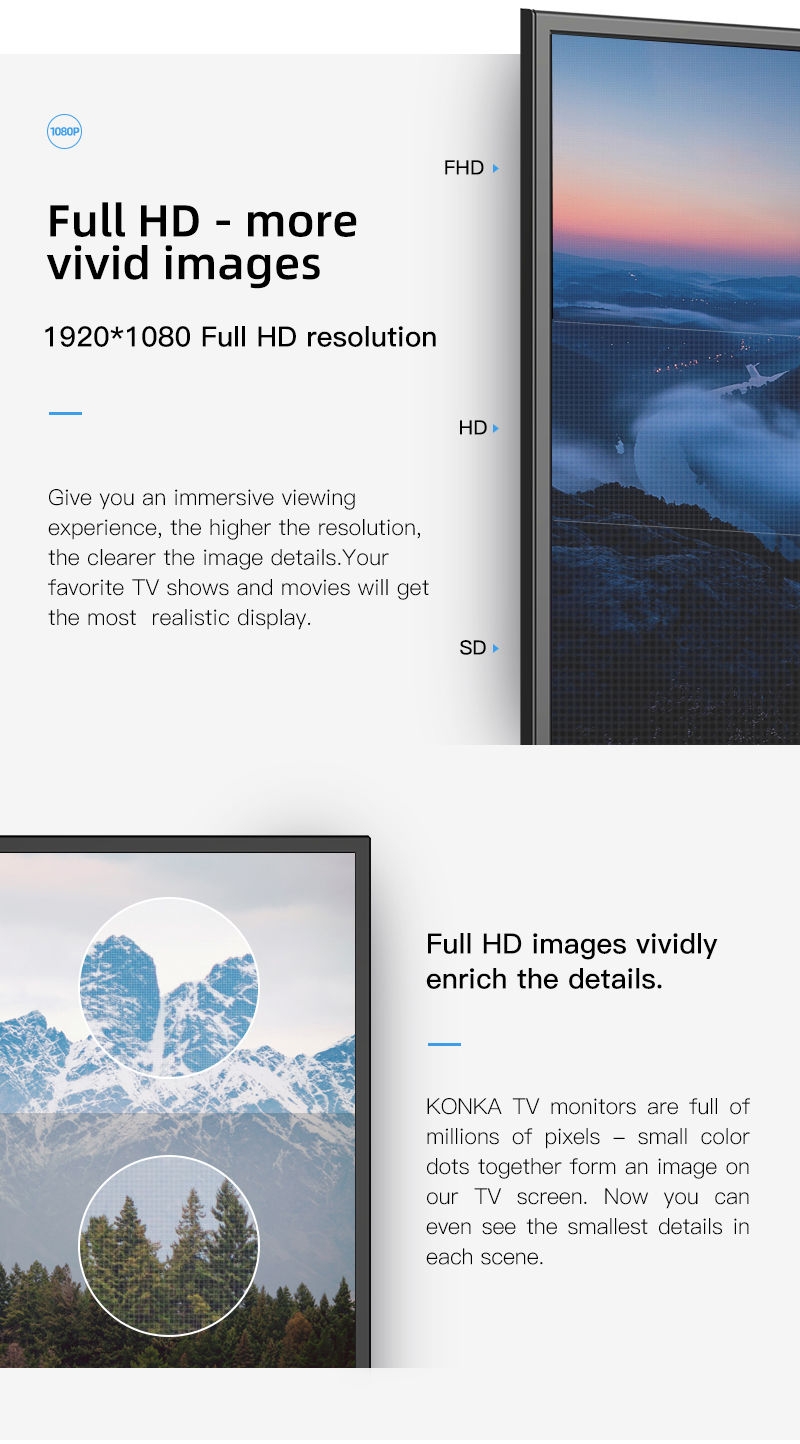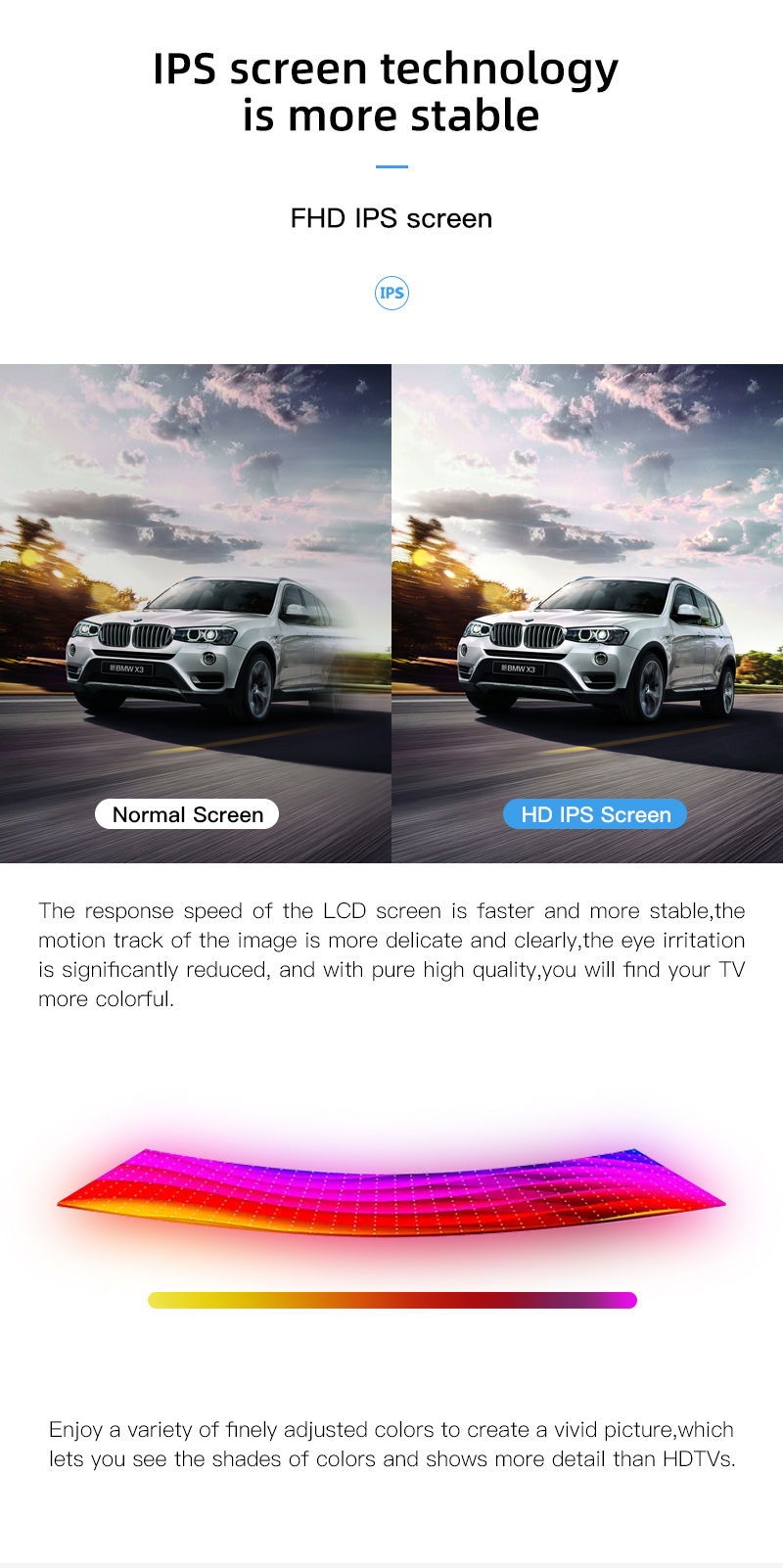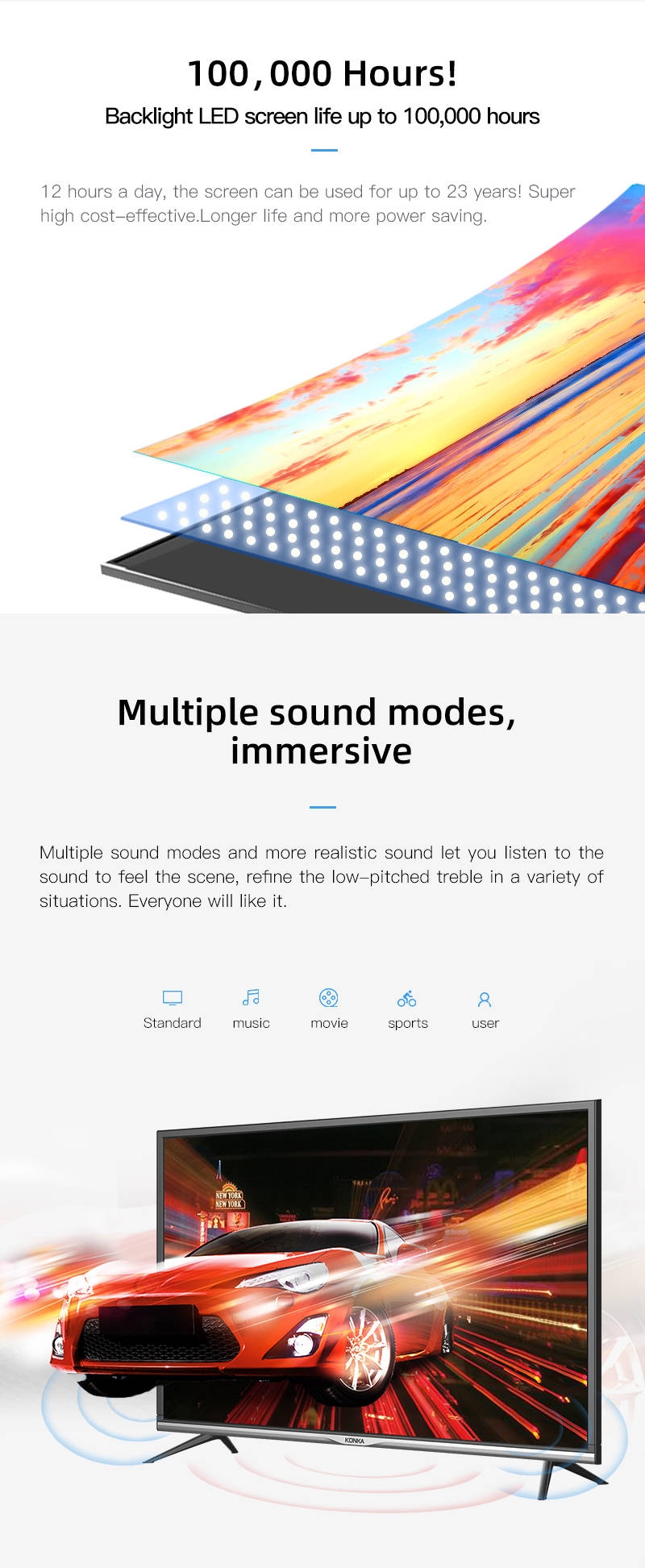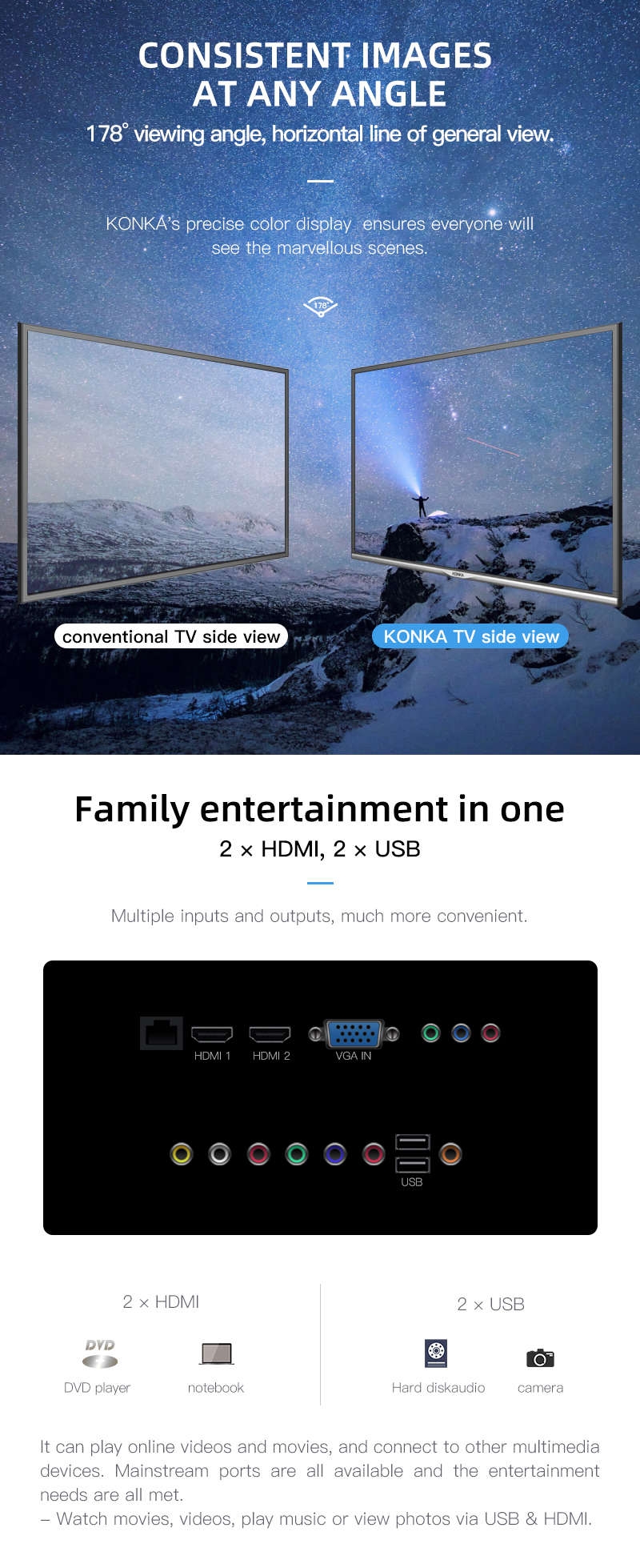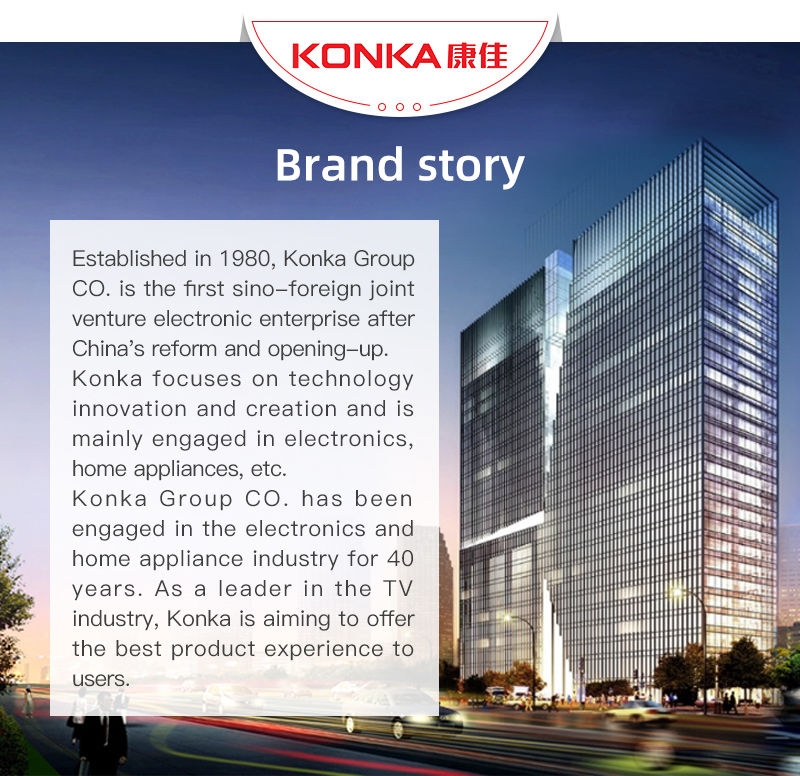 Full HD - more vivid images
 1920*1080 full HD resolution
Full HD images vividly enrich the details.
Konka TV monitors are full of millions of pixels - small color dots together form an image on our TV screen.
HD IPS screen
The response speed of the LCD screen is faster and more stable. The motion track of the images is more delicate and clear.
Multiple sound modes, immersive
Multiplesoundmodesandmore realistic sound let you listen to the sound to feel the scene.
Mode:Standard,music,movie,sports,user.
13Hourslt; 1kWh!
Costless than 1kWh for 13 hours!
Family entertainment in one
2 × HDMI, 2 × USB,
Multiple inputsand outputs, much more convenient.
Can be used 100,000Hours!
Backlight LED screen working lifeup to 100,000 hours
Consistent images at any angle
178° viewing angle, horizontal line of general view.
Built-in 3D noise Reduction
Don't worry about the signal being unstable, whcih causedpicture lost
The 3D noise reductionoptimizes the detail presentation of each pixelThe Konka TV Coordinator has built-in ATV/DTV to receive and efficiently process signals for superior quality.
Key Features
Panel Backlight:LED;
Screen Size: 43 inch;
Resolution: 1920x 1080 Full HD;
Inputs: 2x HDMI - 2x USB - 1 x Headphone Output;
USB Multimedia Player.
What's in the box
TV Set*1,Remote control*1,Base stand*1, User manual(English&Arabic)*1,Warranty card*1

General
SKU

: KO981EL0I7I6HNAFAMZ

Color

: Silver

Product Warranty

: 1 Year
Screen
Display Size (inches)

: 43.0

Display Type

: Full HD|LED
Dimensions
Size (L x W x H cm)

: 97.15×22.23*63.35
Product Reviews (1)
1 out of 5
منتج سئ جدا جدا
منتج سئ وشركه سيئه اللوان ضعيفه جدا وتطلب الموديل الموجود علي الموقع يبعتوا مديل نتاني خالص
Konka 43-inch Full HD LED TV - Silver