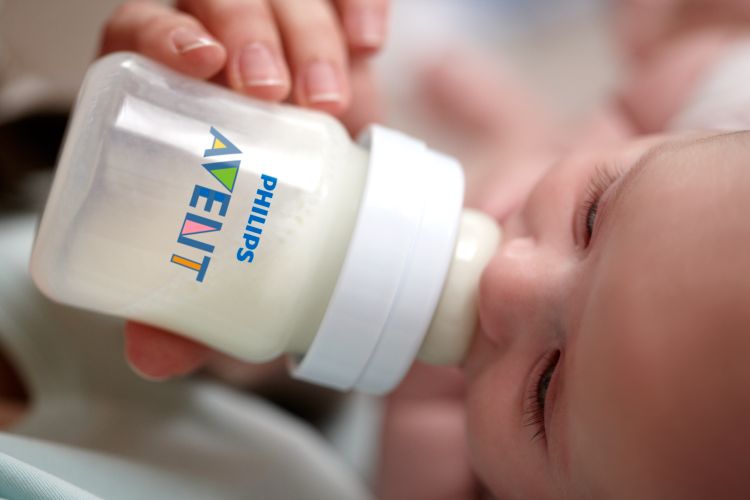 Philips Avent Classic Plus 125ml Double Pack
The advanced two piece anti-colic system helps your baby to control milk similarly to when being breastfed, making Classic+ easy to use when combining both bottle and breastfeeding.
Clinically Proven to Reduce Colic and Discomfort*
Clinically proven to reduce colic and discomfort*, these Classic+ Avent bottles help your baby sleep well and digest properly. Unlike other bottles, the clinically proven anti-colic system is now integrated into the nipple, making it easier to assemble the bottle correctly. As your baby feeds, the unique valve on the nipple flexes to allow air into the bottle instead of baby's tummy. It is designed to reduce colic, spit-up, burping, and gas.
*At 2 weeks of age, babies fed with a Philips Avent bottle showed a trend to less fussing than babies fed with another leading bottle.
Easy to Clean for Healthier Feeding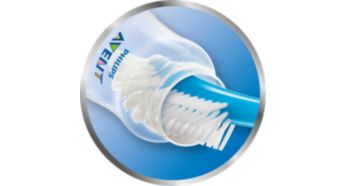 With only four parts, a wide bottle neck, and rounded corners, these bottles are easy to clean quickly and thoroughly. The Classic+ bottle is designed to prevent leakage while feeding, for a truly enjoyable feeding experience for both mom and baby.
Shaped for stability and comfort, the bottles' wide shape makes it easy to hold, while its wide-neck design makes filling a cinch. Clear markings on the bottles ensure accurate measurement and make it simple to determine how much your baby has eaten.
Newborn-flow Nipples Designed for Infants
Philips Avent Classic+ Newborn-Flow nipples have one hole, making them ideal for small feedings, yet they can be used by breastfed babies of all ages. Working with your baby's natural feeding rhythm, the nipples let your baby control the flow, which can help reduce overeating and spit-up.
The clinically proven anti-colic system is now integrated into the nipple. The unique valve on the nipple flexes to allow air into the bottle and prevents any vacuum build-up. Listen for the gentle whistling sound and watch the air bubbles burst on the surface of the milk. That's your guarantee that the air is being released into the bottle--not into your baby's tummy.
Key Features
125ml/4oz
Double Pack
Clinically proven to reduce colic and discomfort
Anti-colic valve integrated into the nipple vents air into the bottle and away from baby's tummy.
Designed to reduce gas and fussiness
A range of flow rates are available for your growing baby.
This bottle includes a 0Month+ Newborn nipple
Trusted by millions of moms since 1984
Philips Avent is the #1 brand recommended by moms worldwide
BPA-Free
Clinically proven anti-colic system vents air into bottle instead of your baby's tummy
Clinically proven to significantly reduce fussing
Few parts for quick, simple assembly
Easy to clean for healthier feeding
Specifications
SKU

: PH604TB0UY3PSNAFAMZ

Shop by Age

: 0 - 1 Year

Color

: Transparent

Main Material

: BPA free

Model

: SCF56062
Product Reviews (0)
This product has no reviews yet.
Philips Avent Classic Plus PP Feeding Bottle - 125ml - 2 Pcs